Title: A Season for Fireflies
Publication Date: June 16, 2016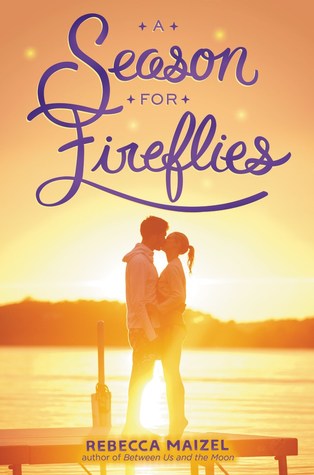 This advance reader's copy is generously given by HarperCollins International and Epic Reads. All the thanks, book shimmy and publisher love for my favorite publisher ever!
I think this book has the best setting in the history of all contemporary books I've read. What I'd give to see all those fireflies. At my place you even barely see a single one, on fields on a damp dusk.
At first I thought I could finish reading this in a short time but I got distracted but as I went with the story I found it good. I hated that Penny disregarded Kylie as if she wasn't there when it was her worst but I cannot blame her because it's not her fault. I like her litchensomething in her skin looks pretty cool in my imagination.
Also it's good to know that hierarchies in high school can be broken by a person who by some circumstances can like the queen bees and the
theater
geeks in this book. I adored Wes and Penny's love story. The love story that is meant to be first love, and how to act on it and feel it. People tend to block things and feelings out which I often do an also tend to ignore people without anything as much as an explanation, I tend to shut people out, like Penny but this book woke me. Now I'm thinking it's not as bad to show people how you feel rather than hiding it for yourself because it's—should I say deadly in the case of Penny so might as well.
And look at that dreamy orange cover. That's like the color of falling in love or first love or a love so radiant it would feel like making a terrarium of fireflies.
This is one gem of a love story you shouldn't miss. It's sweet and on point. I hope you get to read it.